We have distinguished Faculty members with vast teaching and Industry experiences. They dedicate themselves for the welfare of the students and make them excel in the academics. Our faculty members provide a learning experience blending business aspects with ethical facets.
Dr. P. Syamsundar, Principal i/c

Dr. P. Syamsundar presently working as a Head – Academic Administration and Student Development,Kumaraguru School of Business, Managed by Kumaraguru Institutions, Coimbatore.
Dr. P. Syamsundar, holds a doctoral degree in Management from Anna University, Chennai. He has more than 15 years of experience in academics and he involved in training & teaching both Undergraduate & Postgraduate level students of Management and Engineering. He has also diligently served in Administrative roles such as MBA HoD, Dean, IQAC Coordinator, NAAC Coordinator and so on. His areas of research interests are Online Share Trading, Mobile Trading Systems, Services Marketing, Entrepreneurship & Startups. He is a recognized Ph.D Research Supervisor approved by Bharathiar University, Coimbatore. He has received funds from Tamilnadu State Council for Science and Technology and PMKVY. He has attended a number of National and International Conferences and presented papers in the areas of Behavioural Finance, Services Marketing, Entrepreneurship and Startups. Besides, he has also published a number of research papers in UGC journals and written many case studies in relevant to his research area.
Successfully organized National and International Student Exchange Programmes and organized many flagship events. He has been invited as resource person around the country to conduct several management training programs and workshops for the students and faculty members. He also served as chairperson in National and International Seminars & Conferences. He is a member of the Coimbatore Management Association and The Indian Accounting Association. He has attended many Faculty Development Programmes, Workshops at Indian Institute of Management Calcutta, Indian Institute of Management Kozhikode and top business schools in India.

Dr. G. Bhuvaneswari, Professor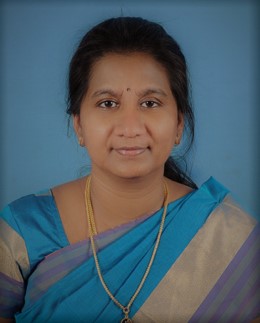 Dr. G. Bhuvaneswari, BE., MBA., Ph.D., has 13 Years of experience in Teaching and Research, and 3 years experience in Industry. She earned her BE Degree from Thiagarajar College of Engineering, Madurai and MBA from BSMED, Bharathiar University Campus and her Ph.D. in Management from Alagappa University, Karaikudi. She is also qualified for NET. Her areas of interest are Statistics, Operations Research and Research Methods. She is having good exposure and knowledge in Business Application Software like SPSS, AMOS, SMART PLS,POM and TORA. She has authored statistics for Management, Applied Operations Research and Operations Management books. She has published many research articles in International and national journals. She is also acting as the editor for the journals. She has participated and presented more than 60 national and international conferences and attended many FDP's.
Dr. C. Pradeepkumar, Assistant Professor II

Professor Pradeepkumar has gained experience and knowledge of Research and teaching while working with top institutes like Indian school of Business and IIM-Indore. He has over two years of industrial experience and worked as a market researcher in the corporate sector. Pradeep holds a Ph.D. in management from Bharathiar University and has qualified UGC-NET and SET. He has published research articles in international Journals that includes ABDC ranked journals, Scopus indexed journals. Hehas been resource person on various research workshopsand have attended workshop on teaching in higher education institutes. His research interests lie broadly in Consumer behaviour, Technology adoption and Human-computer interactions.
Mr. T. K. Ashvin, Assistant Professor

Mr. T.K Ashvin M.Sc.,MBA.,NET(MGT)., has more than 5 years of Industry experience & 10 years of teaching experience. With his valuable Industry experience in Marketing, he has taken the mantle of training the students in the field of Sales and Marketing. Optimistic by nature, he has staged numerous presentations at the corporate level. He has also presented papers at various National Conferences. The advantage of having a corporate exposure has earned him the role of a Placement Officer. He has arranged various Guest Lectures and Corporate Projects for the students. His role as a counselor and guide has enabled the students to get into various corporate offices.
Ms. Suparna Gopi Nair, Assistant Professor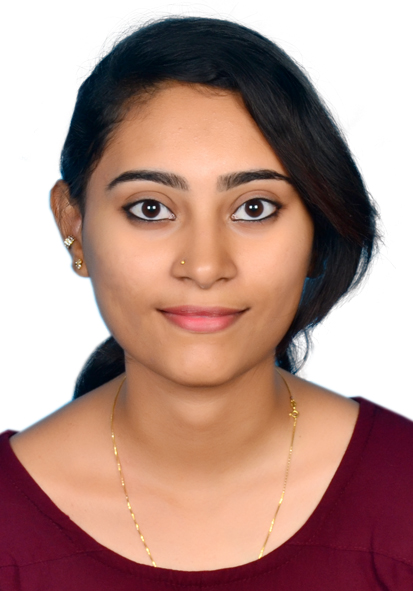 Ms. Suparna Gopi Nair, MBA Assistant Professor obtained her MBA degree through Anna University Chennai. She began her career as Company Secretary in a hospitality company in Doha, Qatar. Her passion towards teaching made her enter to the field of academics. She has published articles during her master degree and she has attended Conference, workshops and FDP programs, her area of interest is human resource and finance.
Mr. N .Sooriya Pragash, Assistant Professor

Mr. N. Sooriya Pragash holds a degree in Electronics and Communication Engineering from Hindustan College of Engineering and Technology, Coimbatore. Further he completed his post-graduation Master of Business Administration with the specialization of Human Resource and Marketing from KCT Business School, Coimbatore. He is having 10 plus years of corporate experience in the field of Human Resources and invented many innovative techniques for people Management and received many accolades and awards. His passion towards the education and his desire to contribute to the development of student's community he joined as an Assistant Professor and he is currently pursuing Doctor of Philosophy from the Bharathiar University, Coimbatore in the area of Transformation Leadership. Throughout his career, he has displayed exceptional leadership qualities, effectively managed teams and driving positive change within the organizations and Institutions
Mrs. R. M. Priyanka, Assistant Professor

She completed her Bachelor of Engineering in Electronics and Communication Engineering from CAPE Institute of Technology, Tirunelveli, affiliated to Anna University, Chennai and completed her post-graduation Master of Business Administration from Panimalar Institute of Technology affiliated to Anna University, Chennai. Her post-graduation specializations are Human Resource and Marketing. She is having a four years of industry exposure in human resource field. Her interest in teaching made her to join with this team. She has attended workshops and FDP Program. Her area of interest is team performance, Team management techniques and Interpersonal Relationships.
Mr. M .Ganesh Kumar, Assistant Professor II and Placement Officer
Analytics, Marketing and teaching experience. Previously, he has served as a State Head EUROMASS LLP,

M.GANESH KUMAR has several years of Consulting, Lithuania, EUROPE. As a Subject Matter Expert, he led industry and research projects mainly focusing on Analytics and Marketing. Prior to joining EUROMASS LLP, he was attached as a academician with (SRM University – SRM B SCHOOL). During his SRM days , he handled training/placements. He has also served as a Visiting Faculty in VIBA business schools and taught courses such as Business Intelligent, Marketing on the Internet, Customer Relationship Management, Project Management,etc.
CONSULTANT for MNC`s ASIA PACIFIC REGION
Trainer on "Creativity and Team building" for M/s Ford, Maraimalainagar, Chennai.
Product Trainer for M/s 3i Infotech Tie – up program with SRM University.
Evaluator for M/s Infosys, Chennai – Cross Cultural Sensitivity program.
Consultant Strategic adviser M/s BROWN FENNING TEA chain of outlets Tamil Nadu .
Consultant Business adviser M/s KTT Global Dubai.
Consultant Brand Management M/s Space Realtor.